Non-destructive testing Service (NDT)
Information on non-destructive radiographic inspection service provision
Seikoh Giken performs non-destructive radiographic inspections at our company showroom in Matsudo, Chiba Prefecture, with industrial-use X-ray CT scanners. We provide the service to our customers who want radiography, CT imaging, etc., for their samples.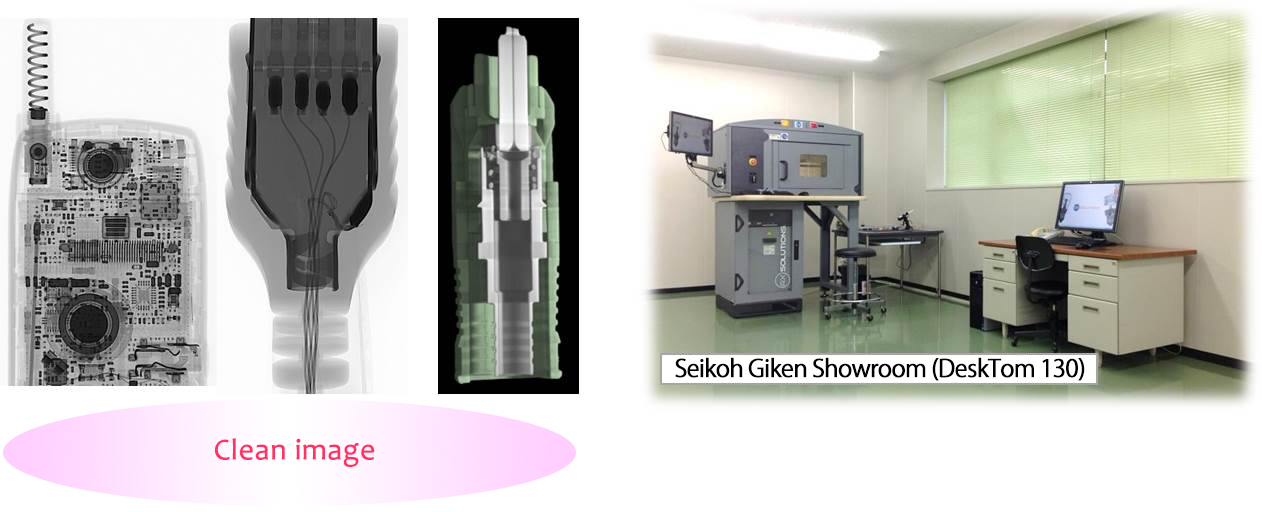 Equipment performance for NDT service (DeskTom 130)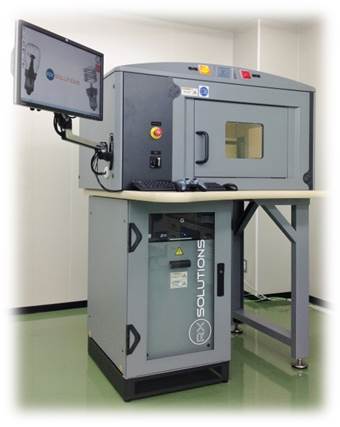 | X-ray source | Achievable resolution (*) | Maximum dimensions of sample |
| --- | --- | --- |
| Tube voltage: 40–130kV | 4μm | 18cm (dia.) x 25cm (height), weight: up to 2kg |
(*) Achievable resolution will vary according to the size of the sample object, visual field settings, etc.
Observation example:
Radiography

CT imaging

3D graphics
Please contact us for pricing and other details