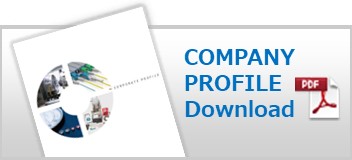 Company Profil movie(1 minutes version)

Company Profil movie(5 minutes version)

Environmental Policies
Within the realm of its technical and business capabilities, Seikoh Giken, in all of its business activities from design and development to production to sales of precision molds and optical components and with the participation of all stakeholders, strives for continuous improvement and to prevent environmental pollution, based on the philosophy of "placing great importance on the earth's environment."
Advancing the conservation of energy and resources.
Reducing waste through the promotion of recycling.
Reducing and controlling hazardous chemical substances that impose an environmental impact.
Developing and designing products in consideration of the environment.
Complying with environmental laws and regulations and with other requirements that our company has agreed to.
Continuously improving our environment management systems by setting environmental goals and targets and reviewing them regularly.
Making everyone who works for our company or on behalf of our company thoroughly aware of our environmental policies and publishing the policies outside the company.
March 30, 2007
Seikoh Giken Co., Ltd.
President and CEO Masatoshi Ueno
Environmental Activities
Environmental Targets
Starting in FY2007, we took on the challenge of conforming with the RoHS directive for products and achieved this target in April 2011.
In FY2006, we achieved complete elimination of the HCFC-141b alternative fluorocarbon.
In FY2005, we achieved complete elimination of the HFC-134a alternative fluorocarbon.