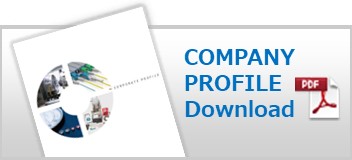 Company Profil movie(1 minutes version)

Company Profil movie(5 minutes version)

Message From President
Since our establishment in 1972, SEIKOH GIKEN has expanded our business specializing in our core technology - precision processing technology, and we have devoted ourselves to providing products that suit market needs. Both our optical disc mold and optical communications businesses, which have their basis in precision processing technology, have concentrated management resources in the information industry, and are business areas that we have built up through our activities aimed at meeting the requirements of customers for quality, precision and performance.
The information industry is poised for future growth with the expansion of Internet usage and the increased amount of information and data that now flows through communications infrastructure. Meanwhile, with the fast pace of technological innovation in the information industry, companies need to have strengths in marketing that will position them at the forefront of the times and to have technical development capabilities that allow them to realize customer needs ahead of their competitors.
By promptly adapting to changes in the business environment and by building on the core competencies we have established over the history of the Company, we at SEIKOH GIKEN are aiming to contribute to a wide variety of industrial sectors and to become a company trusted by our customers.
Furthermore, we believe that one of the most important missions for companies as members of society is to protect the global environment. At SEIKOH GIKEN, we believe that, as part of the manufacturing industry, providing a stable supply of high-quality products is the best way we can help the environment (i.e. by eliminating unnecessary resource waste and energy consumption and by not producing excessive waste), and we are now working on establishing a production quality control system, the aim of which is to completely eliminate product defects. Moreover, we are also making ongoing environmental improvements across all our corporate activities - development, design, manufacturing, and sales - through eliminating the use of environmentally harmful substances during manufacturing processes. In this way, we intend to fulfill our social responsibility as a company.

We therefore ask for your continued patronage and support in the future as well.
President and CEO Masatoshi Ueno