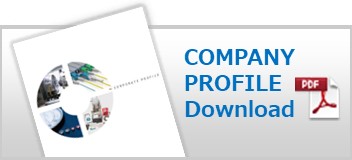 Management Philosophy and Vision
Management philosophy
With outstanding technologies and creativity, we will supply high-quality products, contribute to the progress and development of society, and pursue corporate growth and the well-being of our employees.
Vision
We continue to take on the challenge of becoming "the best partner for customers across the globe."
- Our existence depends first and foremost on our customers in their use of precision technology.
- Approaching the world with a flexible mindset, we create new ventures, new products, and new technologies.