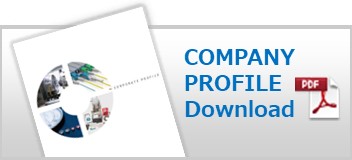 Company Profil movie(1 minutes version)

Company Profil movie(5 minutes version)

Management Philosophy and Vision
Management philosophy
With outstanding technologies and creativity, we will supply high-quality products, contribute to the progress and development of society, and pursue corporate growth and the well-being of our employees.
Vision
To become global customers' best partner.
- To become a company most relied upon by customers based on our precision technology.
- To create new businesses, new products, and new technologies through creative thinking.