2013 fiscal year
March.20.2014
OFC 2014 in San Francisco, CA (11-13 March 2014) was successfully done
Seikoh Gike sponsored a booth at OFC 2013.
Our main exhibited items were;
MPO-FA Assembly
Touch Plus SOC (field assembly type fusion splices-based connectors)
FerruleMate 2.0 (2.50mm, 1.25mm and MPO)
LC duplex compatible male cleaner: SHM502
Ez-Maintenance & High duty cycle SFP-550 series polishers
MT polishing holder and MT pressure module
Solution to improve workability of polisher with use of washing station
Fully duplex compatible LC polishing holder: 48-axis and 32-axis
hank you for stopping by our booth.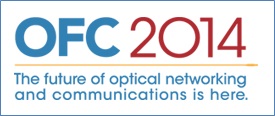 September.26.2013
ECOC 2013 in London (Sep. 23-25) was successfully done.
Seikoh Giken exhibited our full line of interconnect, polishing and cleaning products.
 Main exhibited items are
 Interconnect
TOUCH Plus series Splice-On-Connector
PMF assemblies
MPO-fiber array fanout patch cord
SC shuttered connector
LC duplex adapter
Attenuator
 Polishing & Cleaning
Ez-Maintenance SFP-550 series polishers full lineup
MT Polishing solution
New washing holder station
FerrulePro bench top cleaner
FerruleMate handy cleaner (2.50mm and 1.25mm)
HandiMate cleaneer (simplex type and 1.25 duplex compatible type)
Thank you for stopping by our booth and look forward to your further inquiries.

May.31.2013
Fuji Electronics Industries Co., Ltd. Integrated as Consolidated Subsidiary.
Effective May 31, 2013, the Company acquired 99.7 percent of the issued share capital of Fuji Electronics Industries Co., Ltd. (headquarters in Shizuoka city, Shizuoka prefecture). The entity will be treated as a consolidated subsidiary.
Fuji Electronics Industries excels in molding technologies which provide the basis for its highly creative products supplied to users such as the automotive industry and mobile phone manufacturers.
Through the effective mutual use of the Group's existing management resources and those of newly joined Fuji Electronics Industries, the Group plans to contribute to the development of society across a yet wider range of industrial fields.
May.10.2013
Notice of Change in Subsidiaries (Acquisition).
April.17.2013
Seikoh Giken presented at 2nd Highly-functional Plastic Expo (Plastic Japan) in Tokyo (April 10-12) .
We displayed as follows;
Low temperature molding
Thin and Flat / Nano level molding
Application sample of above
Thank you very much so many people were coming to our booth.
If you have any inquiry, please contact us at any time.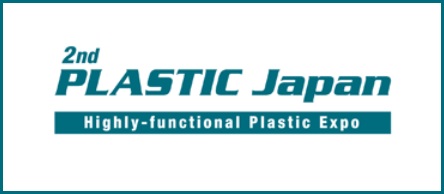 April.16.2013
2013 FOE show in Tokyo (April 10-12th) was successfully done.
Seikoh Giken sponsored at 2013 FOE show in Tokyo.
In this year, our theme was products for MPO solution and exhibiting items were;
Polishing machine
MT Pressure Module & New MT Holders
Polishing film
Automatic Desktop Cleaner "Ferrule Pro"
Interferometer "DAISI-MT V2"
I/L R/L meter "new mORL Module for the MAP-200"
Other areas of our emphasis are;
Endface cleaner
Splice-On-Connector
Shuttered SC connector
Shuttered LC Adaptor
Microscopes
Interferometer "DAISI V2" and "3DScope"
Eccentricity Measurement Instrument "KONCENTRIK V2"
Despite of the situation in Japan, we had many visitors as usual years
Thank you for visiting Seikoh Giken booth.