Base technology: radio-over-fiber (RoF) technology
This technology enables radio waves to be transmitted across long distances in their original form by sending them inside an optical fiber.

Distinctive features
・Low transmission loss (0.2 dB/km) because it is not dependent on frequency
・Transmission line is not affected by noise (lighting/noise resistant)
・RF signals are transmitted in their original form (low latency / performance not affected by signaling system)
We can do custom orders tailored to your needs, so do not hesitate to contact us if you have any questions.
GNSS optical transmission unit New
(RF over Fiber Unit for GNSS)
Extends GPS signals through optical transmission
Coverts GPS signals to optical signals (used for time synchronization, etc.).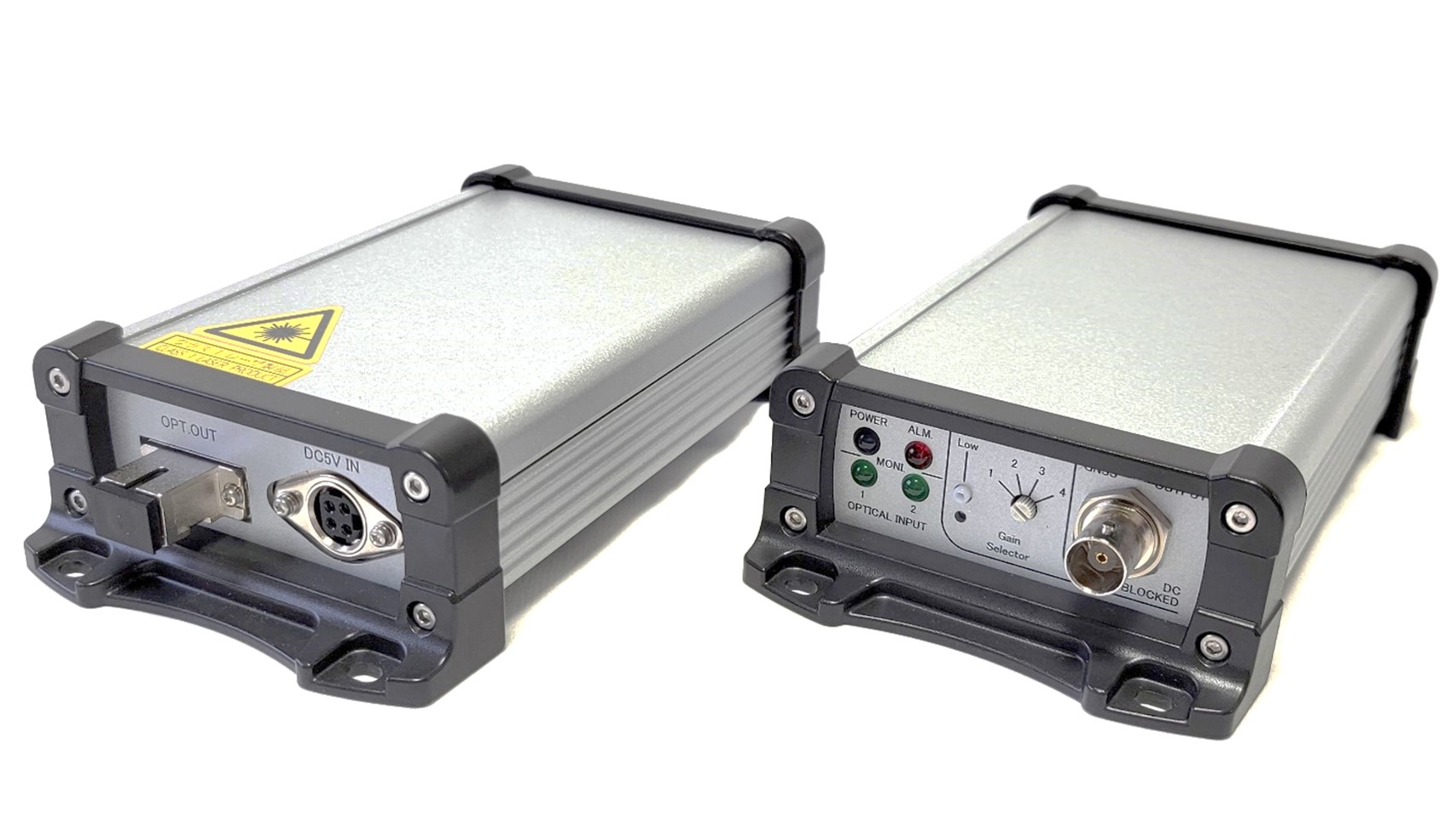 ・Can transmit all signals in the frequency range of 1-2 GHz (GPS/QZSS/GLONASS/BeiDou/Galileo, etc.)
・No need to install coaxial cables as the existing fiber optic network is used
・GNSS signals can be sent underground or through tunnels for long distance transmission
・Includes a power supply function for the GNSS antenna
・Equipped with a DC cut-off function on the Rx side
・Lightning resistant because the fiber optic cables are isolated
・Optical fiber branching allows reception at multiple points
・Coaxial branching is possible after the optical/GNSS conversion
Item
Performance and functions
Remarks
Transmission frequency
1~2GHz
GPS,QZSS,GLONASS,
BeiDou,Galileo
Power supply
AC adapter (lockable)
Electric power consumption: 5 W or less
RF input/output connectors
BNC-J
50Ω
Optical input/output connectors
SC/PC
Optical fiber: general-purpose SM fiber
Input voltage
AC100~240V
AC adapter included
Electric power consumption
Tx:5W max Rx:2W max
External dimensions
130×86×39(mm)
Dimensions exclude protrusions such as connectors. Non-waterproof.
Operating temperature range
-20~60℃
Including AC adapter
Functions
Gain control
Transmission loss / branching loss compensation
Antenna power supply
5V/50mA
DC cut-off
Pressure resistance: 50V
Optical fiber monitoring
Alarm if optical transmission loss reaches 20 dB or more
Application examples: optical extension of GPS, multi-branching, duplication
 GPS (GNSS) signal reception in office buildings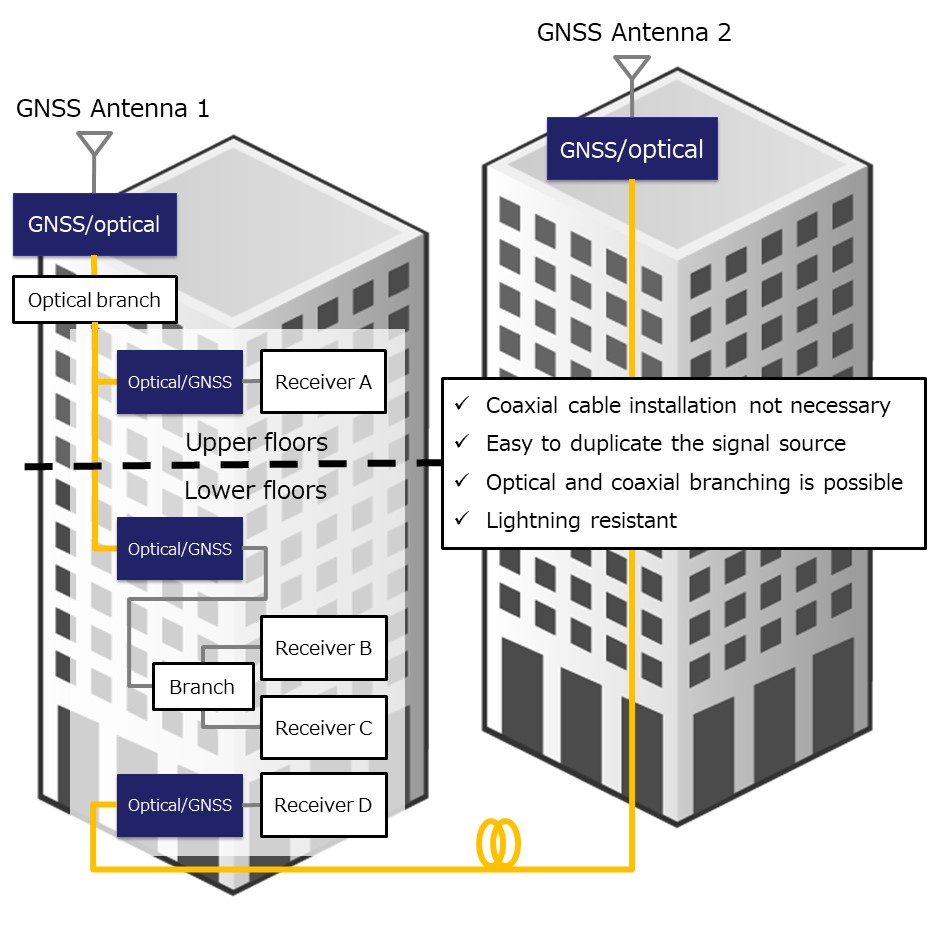 | | |
| --- | --- |
| | Adobe Reader is required to open the pdf files above. Click here to download a free copy. |