Equipment & Device
Creating unprecedented devices and equipment for a better future
Developing devices and equipment related to optical fibers technology
"There must be a more efficient way to polish the end faces of optical connectors." "Isn't there a way to accurately measure the electromagnetic interferences emitted by electronic devices?" These and other concerns of customers were resolved by Seikoh Giken through the development of devices and equipment that fully harness the properties of optical fibers.
Optical Connector Polishing Equipment / Field Devices / Measurement Devices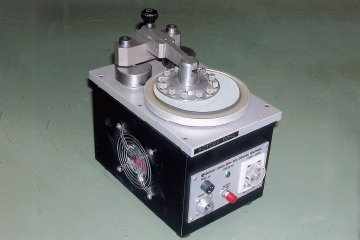 In order to ensure transmission of flowing light without loss of intensity at the connecting points of optical fibers, machining the endfaces of optical connectors to a convex spherical surface is considered the most effective way. This polishing work was traditionally done by hand. However, simultaneously polishing the rigid ceramic ferrule and the flexible glass optical fiber into a convex spherical surface was difficult, raising the issues of consistent polishing accuracy and enhancing production efficiency. Seikoh Giken was first in the world to develop optical connector polishing equipment for use in mass production, utilizing composite circular motion mechanisms combining planetary circular motion with rotational motion and an elastic polishing substrate. This design resolved in one fell swoop the problems posed by manual work and at the same time enabled mass production of high quality optical connectors at a level of return loss far superior to what was common back then.
Global de facto standards
Optical connector polishing equipment brought to market by Seikoh Giken in the second half of the 1980s ahead of everyone else in the world has enjoyed steady good sales growth with positive feedback from customers around the globe, thanks also to tailwinds from the expansion of optical telecommunications market. Today, this equipment enjoys the largest global market share as the world's de facto standard. Subsequent enhancements based on inputs from customers resulted in 2012 in the release of "SFP-550C," which excels in durability and in 2018 in the release of "SFP-560A" series, which is equipped with the "DPC" mode, an active pressure mechanism by turntable. These polishing machines have attracted the market's attention as equipment that contributes to customers' production efficiency improvement and cost reduction, based on customers' requests to reduce maintenance time and operator skill dependency.
Increasing efficiency at optical fiber installation sites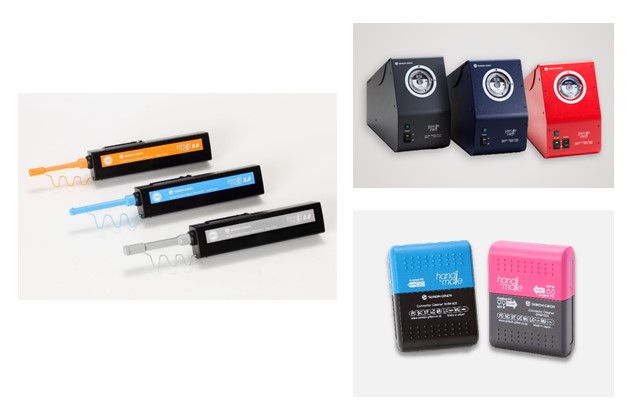 When connecting optical fibers, any stain or micro-sized dirt on the connecting faces of fiber cables can lead to a loss of light that carries the information. If this is to be prevented, optical connector endfaces must be cleaned at the optical fiber installation site. Seikoh Giken has developed and supplies markets with products that help clean optical connector end faces more efficiently. In addition to our existing optical connector endface cleaner "Ferrule Mate", Seikoh Giken can release "Ferrule Mate 2.0" with improvement of Durability, Reliability, Simplicity and Lower cost in 2014.Cleaner for Multi-fiber Push-On (MPO) connector is also available in "Ferrule Mate 2.0" product family. Our full product range, favorably received by customers, anticipates every imaginable situation from indoor application at communication companies to outdoor installation work sites of optical communication facilities.
Meeting customer requirements with total solutions for optical communication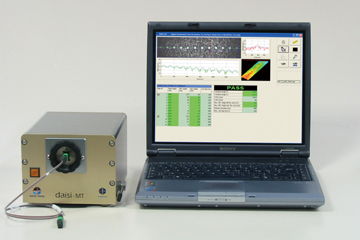 In 2012, Seikoh Giken acquired an equity interest in DATA-PIXEL SAS of France, the global top in the manufacture of measurement and inspection equipment for optical communication components. In 2017, to acquire the additional shares of DATA-PIXEL SAS to become a consolidated subsidiary company. The DAISI series of DATA-PIXEL optical connector interferometers excels with regard to both price and performance, reflected in 600 systems sold in the aggregate to date in around 30 countries. Strengthening the relationship with DATA-PIXEL means a further enhancement to the full lineup of products spanning the width from optical communication components to optical connector polishing machines, tools for cable-laying sites, and testing equipment. In this way, through total solutions from upstream to downstream, the ability to provide optimal answers to all customer needs remains core strength of Seikoh Giken.
PRODUCTS