New Products
SFP-560A (New)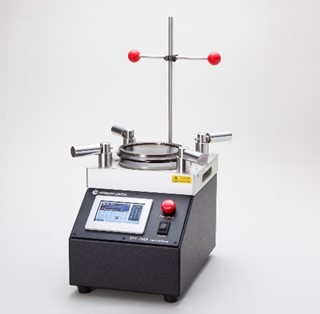 Seikoh Giken relased new polishng machine SFP-560A. The SFP-560A fiber polisher is Seikoh Giken's newest premium production polisher and the first in the marketplace to incorporate our patent pending Dynamic Pressure Control (DPC) pressurization system. Please see the detail.
Bench Top Connector Cleaner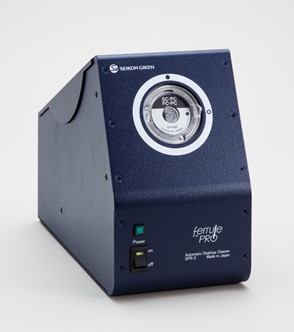 FerrulePro SPR-1 has been well received as the World's Exclusive Benchtop Fiber Cleaner since its launch in 2010.
Now, the upgraded SPR-2 model which achieves cost reduction and high speed cleaning is newly released.
Connector Cleaner (HandiMate with cleaning cloth)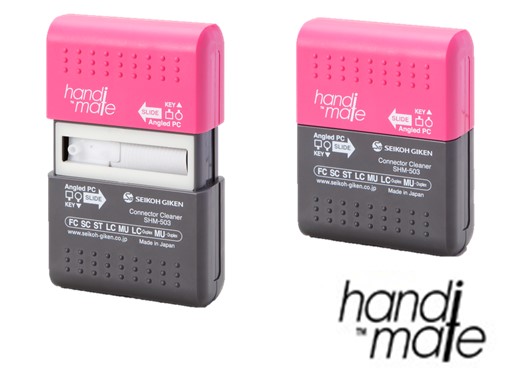 Handy · Low cost · High performance cleaner the new HandiMate that fits in your hand and equips cleaning cloth achieves cleaning more than 500 times. The HandiMate cleaner has no variability in cleaning result among operators. You can easily clean connector endface by one slide of cleaning holder.
MT Pressure Module & New MT Holders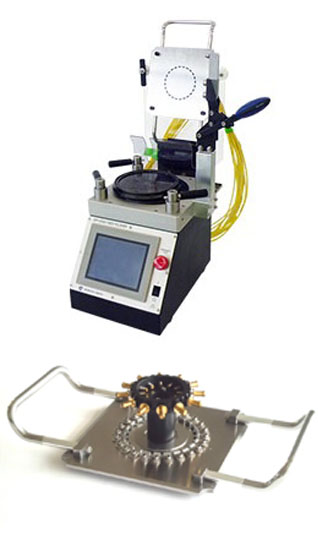 Seikoh Giken's New Mass Product MT Solution combines a unique pressure arm module and polisher fixture technology which continues to set the industry standard benchmark for superior results and maximum yield for today's high-output production facilities.
Eccentricity Measurement Instrument


KONCENTRIK V2 is completely renewed from previous version.
From this version, KONCENTRIK V2 was redesigned specially for eccentricity measurement.
Improved operability compared to previous model.
Microscope for Mass Production User(D-Scope)


Adavanced image processing technology is applied to the field of videmo micrscope. D-Scope ahieved higher clearity and repeatability use of true Koehler optic