Precision molding
We provide high-quality products for the automotive, medical, and biotechnology fields, leveraging thin-wall mold/micro-transfer molding product technologies, in a quest for the limits of injection molding.
Since our founding in 1972, we have consistently grown our business with a dedication to precision production of both molds and components. Our basic stance on this issue has not changed.
We offer transfer of micro-patterns that is difficult for other companies to provide in molded products and can handle everything from prototyping to mass production of thin-walled products with precision.
Design and development systems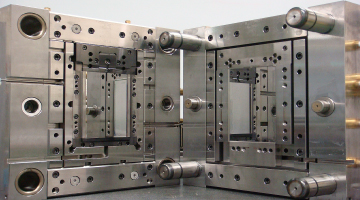 Mold design has evolved from the use of powder metallurgy to fineblanking, and then to thermoplastic resin. Building on our experience with molds for optical discs, we have established an extensive track record in the development of micro-transfer technology for thin-wall mold product molds and molded products.
Depending on content, at the start of development we also handle prototyping on our own molds and molding systems.
Mass production systems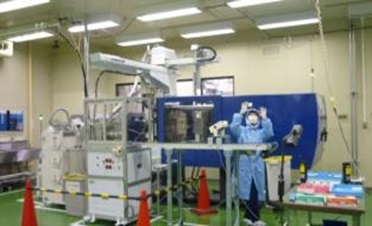 We handle prototyping and mass production in Japan and can also offer clean room handling for some product specifications. Additionally, depending on the volume required, we utilize our factory in China for extremely large-volume manufacturing.
The unique technologies of our molds
1. Low temperature molding technology
Materials with low thermal conductivity are used for the cavities and cores of molds, and the mold parts are specially treated, allowing low-temperature molding.
・Dramatically shortens the mold cycle
・Reduces gas emissions and lowers mold maintenance costs
・Reduced burr generation and burr removal work, eliminating associated work processes
・Improved mold appearance and yield quality
2. Thin-wall molds
A combination of injection compression molding and low temperature molding technologies allows plastic injection molding of objects with a diameter of 120 mm and a wall thickness of 0.3 mm. Adjustments to the mold structure help suppress warping, allowing us to successfully establish a new manufacturing method for thin-wall molded products previously considered impossible with injection molding.
■Injection compression molding (Example of molds for optical discs)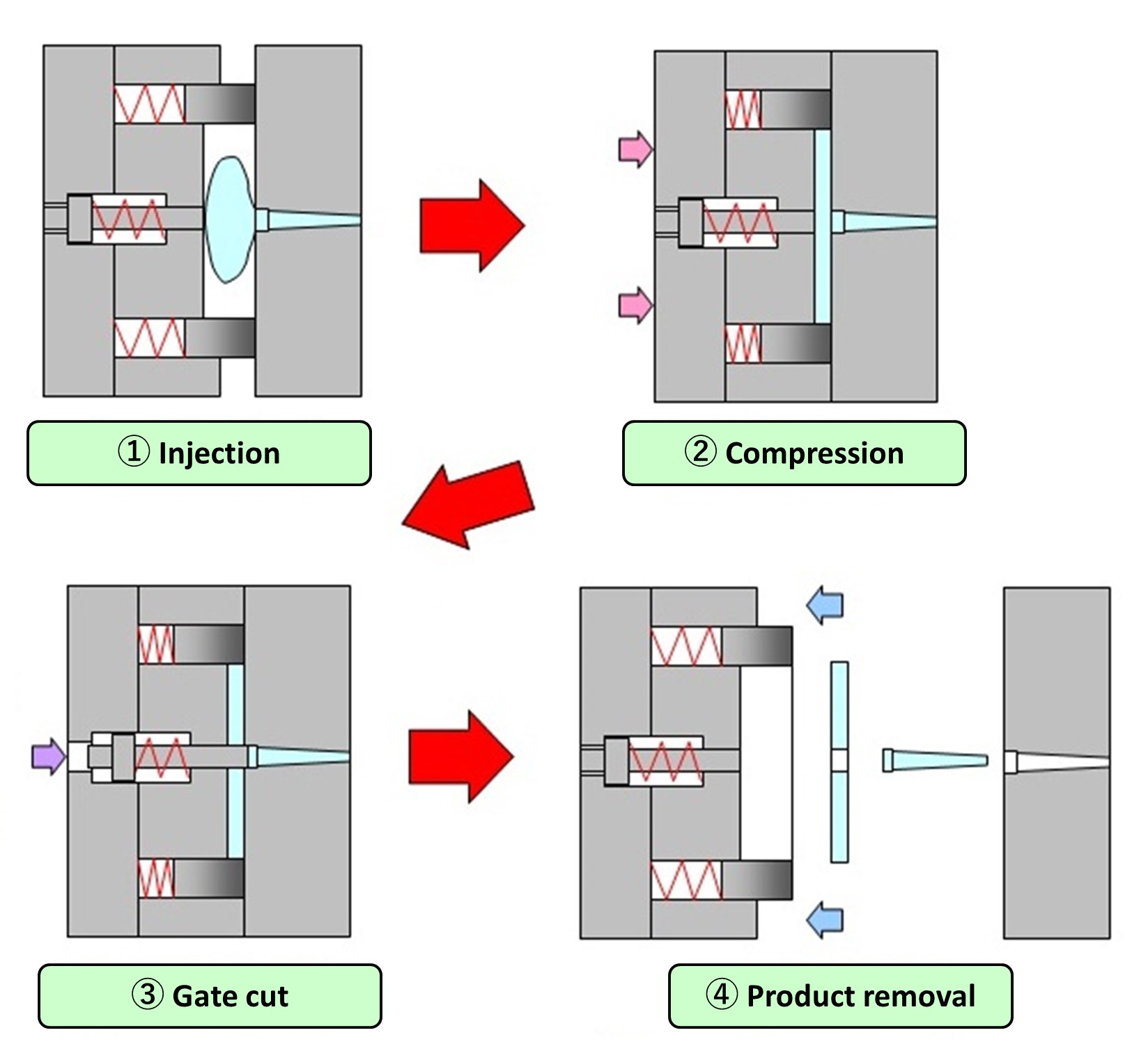 ■Successes with molds for optical discs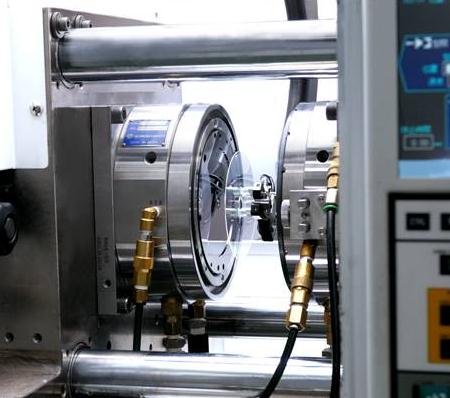 Molded products with an outer diameter of 120 mm and a thickness of 0.3 mm.
Additionally, injection compression and leading-edge mold technology has reduced warpage by half.
3. Micro-transfer technology
Seikoh Giken has developed techniques for transferring with high accuracy microscopic patterns at the nano level (high-aspect ratio) by using injection compression molding technology. Combining low temperature molding and thin-wall molding technologies allows mass production using injection molding.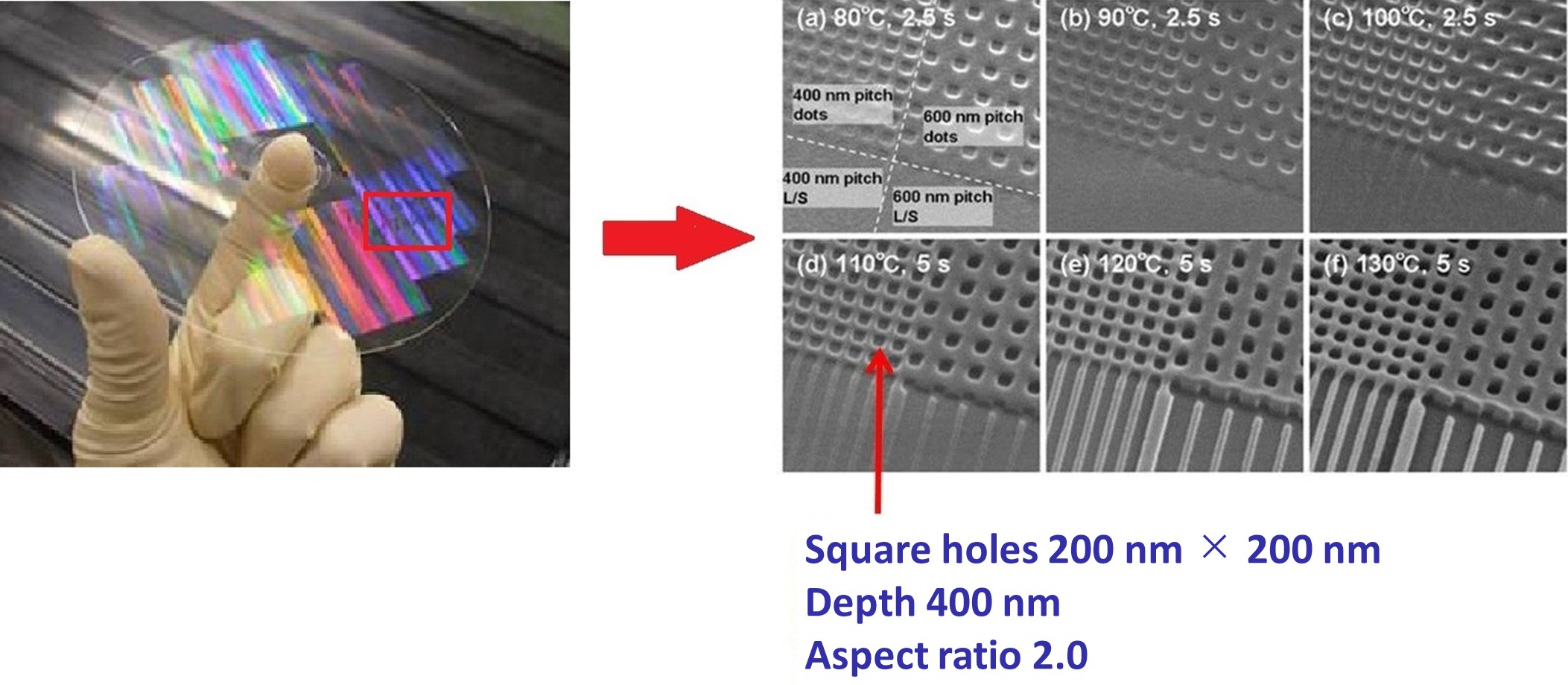 PRODUCTS