Device for RoF Application
We create unparalleled equipment with our Radio-over-Fiber technology.
The potential of optical measurement and optical transmission.
"Show us something we have never seen before." "We have an intractable problem. Solve it for us."
We have answered and resolved these customer sentiments with RoF enabled equipment.
Isotropic optical E-field sensor head/Optical probe head
Optical E-field sensors perform signal measurement including accurate measurement of electric field intensity distribution and broadband frequency, which were not possible under conventional methods. This is because these sensors are based on the measurement principle of an independent Pockels effect and do not use metal coaxial cable.
In addition to applications mostly in research and product development, optical E-field sensors are used for identifying and resolving the causes of EMC problems.

Characteristics
・Causes no interference with metal objects in the surroundings.
・Broadband measurement is possible.
・Measurement information volume is plentiful.
(Frequency, strength, and phase information data can be acquired)
"Show us something we have never seen before."
"We have an intractable problem. Solve it for us."
We welcome wishes and requests from our customers.
Optical E-field senor heads are made from non-metallic material requiring no electric power source (not applicable in some cases)
OPTICAL PROBE for malfunction noise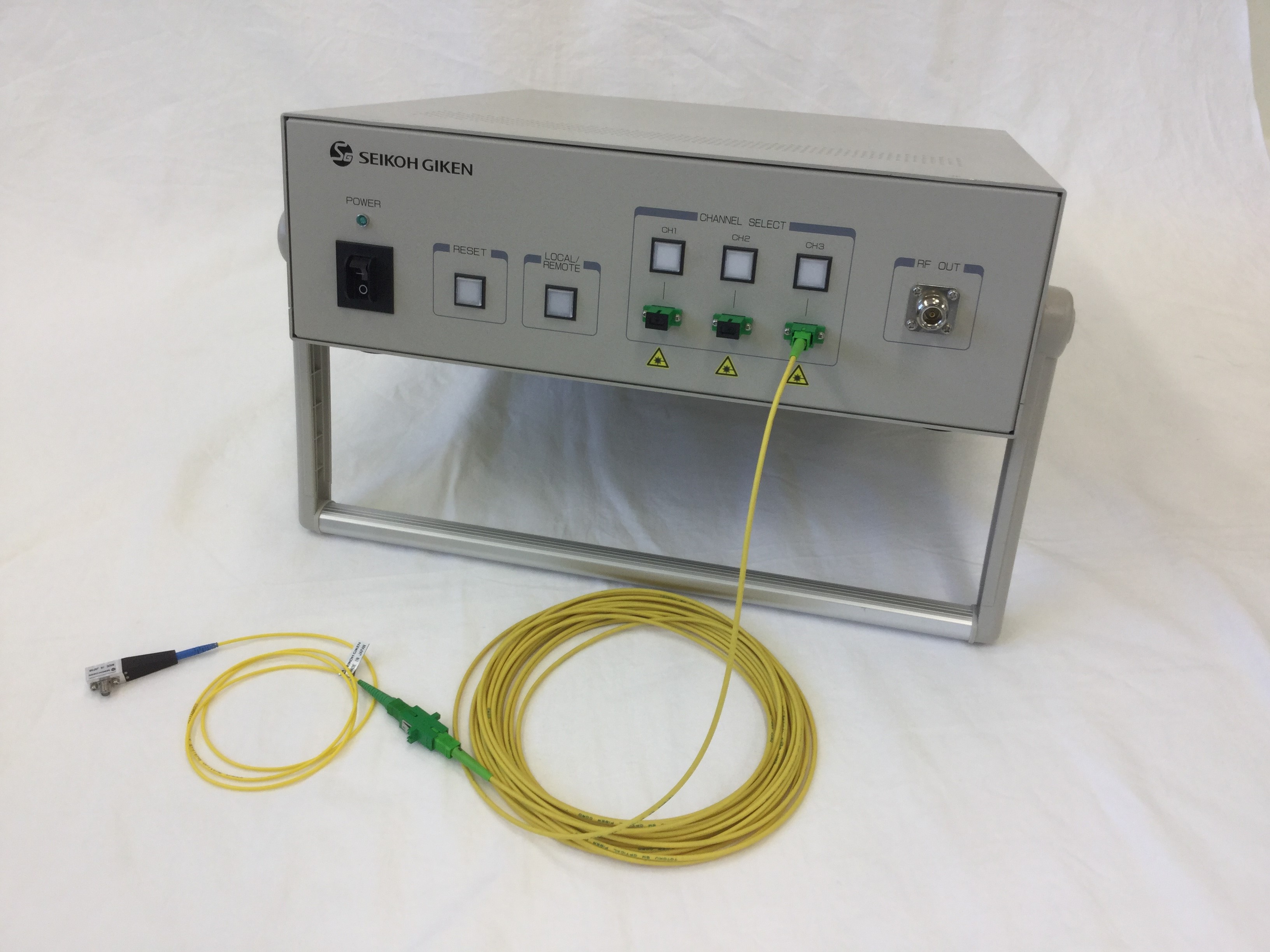 It is an "OPTICAL PROBE" that accurately measures the noise electric field and voltage which causes malfunction such as ESD by optical technology without using metal coaxial wire. Since "OPTICAL PROBE" is electrically isolated from the object to be measured, there is no fear that an expensive measuring instrument such as an oscilloscope will be destroyed and safe measurement is possible.

PRODUCTS