Various precision-molded products, decorations, diffractive optical elements (DOE)
Seikoh Giken is a stable supplier of core parts such as micro-structure products and thin-walled molded parts.
We use ultra-precise molds crafted in-house for mass production of molded products with complex shapes and thin walls. Seikoh Giken has developed technologies for transferring microscopic patterns with precision at the nano level by using injection compression technology, even when using normal mold clamping force and filling pressure. Utilizing low temperature molding technology, Seikoh Giken has achieved plastic injection molding of objects with a diameter of 120 mm and a wall thickness of 0.3 mm.
Precision molded products of all types
Adjustments to the mold structure helped suppress the occurrence of warping, allowing us to successfully establish a manufacturing method for molded products previously considered impossible with injection molding. "Smart cards" "Thin-walled packing" "Thin-walled plates" "Thin-walled vessels" etc.
Decoration technology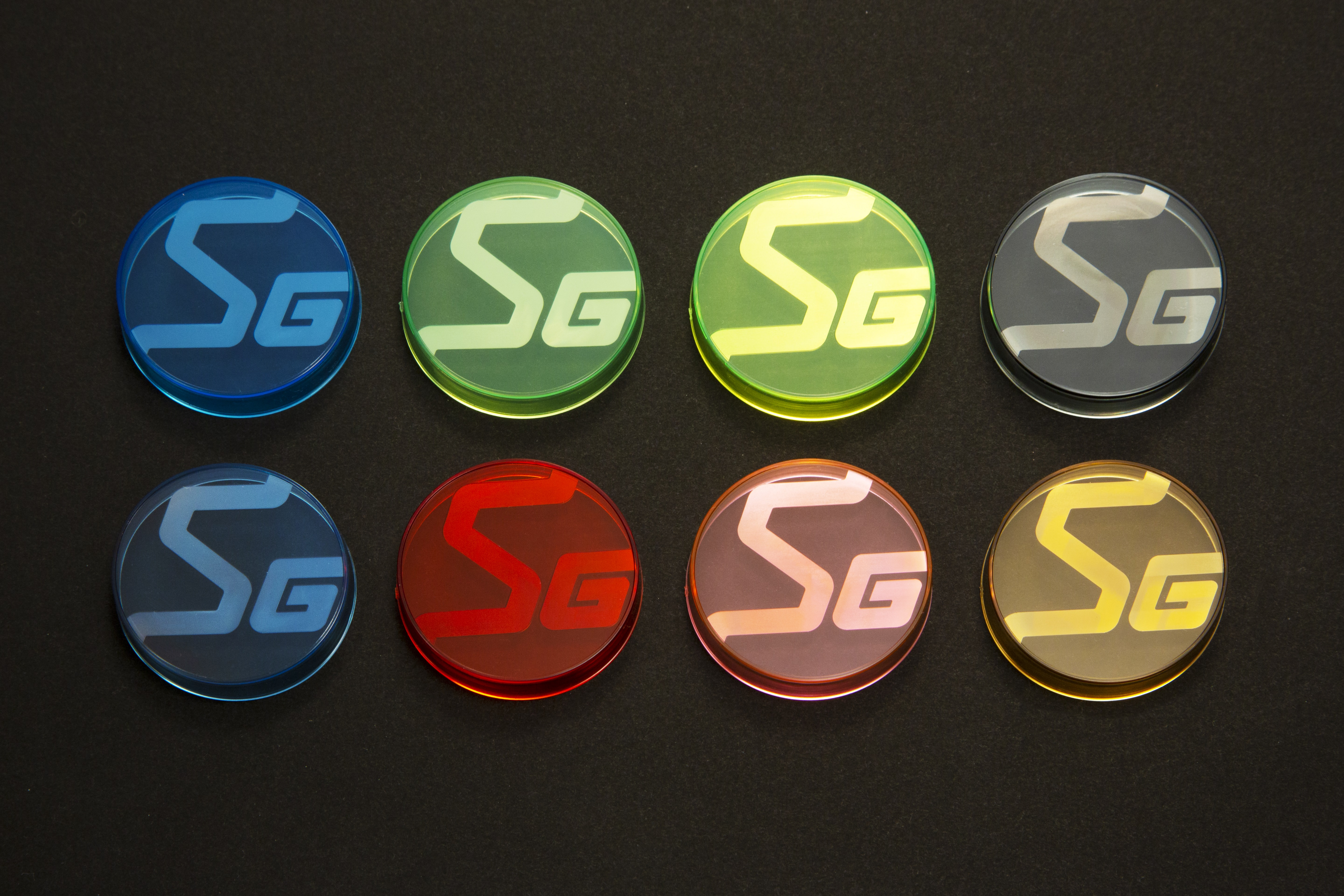 A molding/forming technology that can express color tones with a single injection molding process.
This technology is compatible with a range of transparent thermoplastic resins and offers varied color representation possible by adding design features.。
It does not require secondary processing such as vapor deposition, printing, or hot stamping, and we are proposing it as an environmentally friendly technology for new types of decorative expression.
(Patent acquired)
DOE (Diffractive Optical Elements)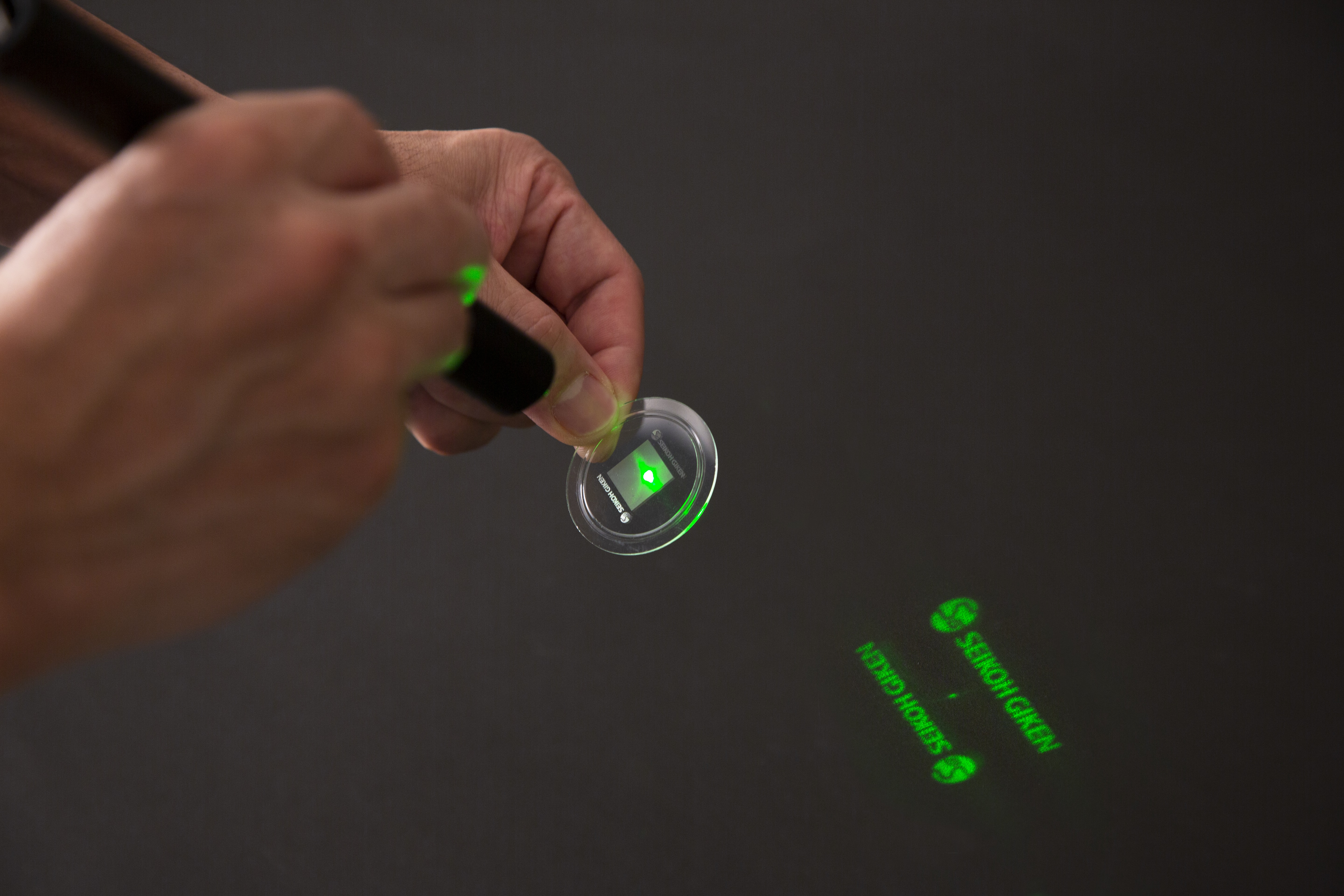 Allow letters and patterns to be projected by shining a laser beam on a micro-patterned section.
A DOE is an optical element that makes use of diffracted light.