Ultra-high precision molds
With our world-leading ultra-precise molding technologies, we support customers' product development and productivity improvements.
Ultra-high precision molds
Starting from the design stage, Seikoh Giken provides the fundamental tools underlying the creation of all precision molded products
We have implemented an integrated manufacturing system covering everything from mold material processing to quenching, polishing, and assembly, and manufacture a range of precision molds. We leverage molding technologies such as low temperature molding, thin-wall molding, and micro-transference, allowing us to promote mold manufacturing with the highest production efficiency, for long-term stable provision of molded products.
Molds for optical discs
Boasting an overwhelming global market share thanks to high production cycles and superior reproduction properties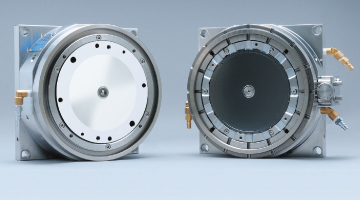 Our molds for CD-Rs and DVDs have established a firm position as a global top brand on the merits of high molding quality regarding transferability, double refraction, and warping, etc., in addition to mold reproducibility, durability, and shortening, which are beyond the reach of competitor mold manufacturers. In 2008, we started selling molds for Blu-ray discs. Using our DVD know-how, we are working to further improve quality and achieve industry-leading high cycle times.
Quality control systems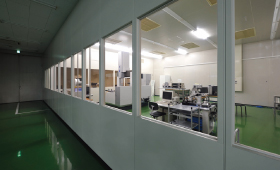 As digital appliances become smaller and thinner, the components comprising them grow more complex and detailed. Accordingly, the processing of the molds and metal parts used to mold the components also requires more precision. The Seikoh Giken Group proactively deploys the latest measuring devices to meet the challenging demands of our customers. We are equipped with a range of precision measuring devices, including high-precision three-dimensional measuring equipment. Additionally, we gained the trust of our customers through our quality control system, which is in line with international certification ISO9001.