Intelli-Cross® Pro LC Uniboot Connector
※Intelli-Cross is a trademark of SEIKOH GIKEN Co., Ltd.
Application
Today's trend increasing traffic for communication and needs more ultra high density to placement including Data Center. Our Uniboot connector, Intelli-Cross® Pro can achieve as best solution for limited space.

Overview
Click the following contents

Feature
①Cabling density ½ reduction
Optical fiber cables reducing implementable by
consolidated from 2 to 1 cable.



②Intelligent detachable
Slim & Flat top design
Smoothly, Easily, and 3-Ways detachable for Ultra-high
density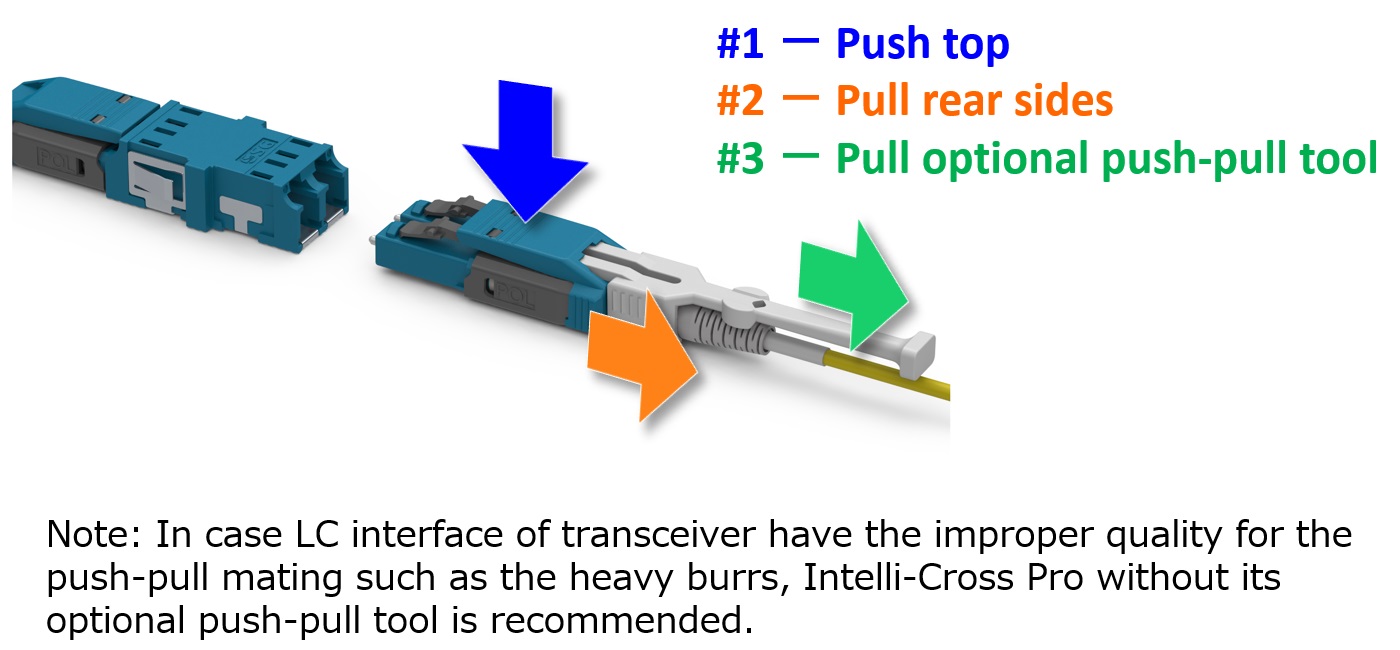 ③Uniqueness A-B Polarity Reverse
Our patented micro gear that is integrated in connector synchronously rotates two plug frames.
Speedy, Easily, and Safety are feasible in field operation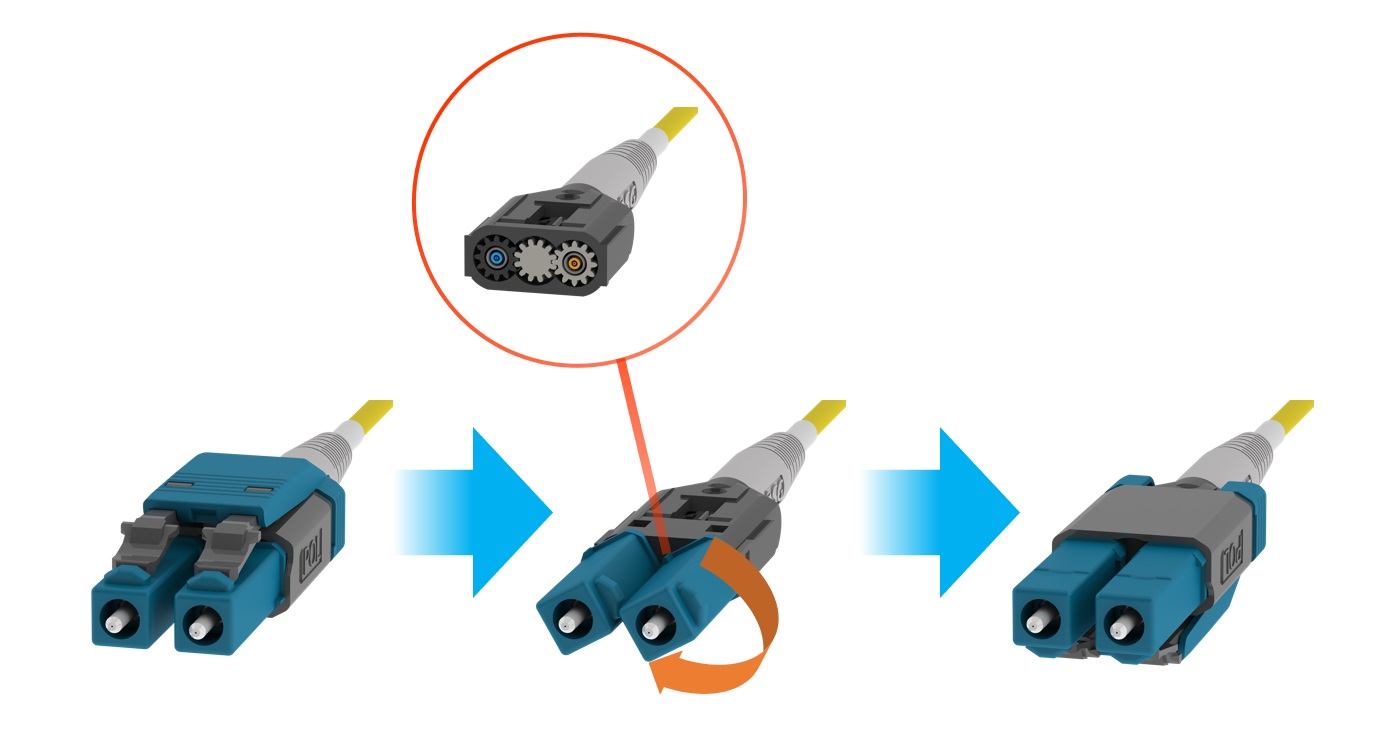 ④2-in-1 length Push-pull tool
LONG & SHORT Selectable length




⑤Polishing
2Simultaneously polishing available, APC and PC Duplex
Saving time & cost!



Line-up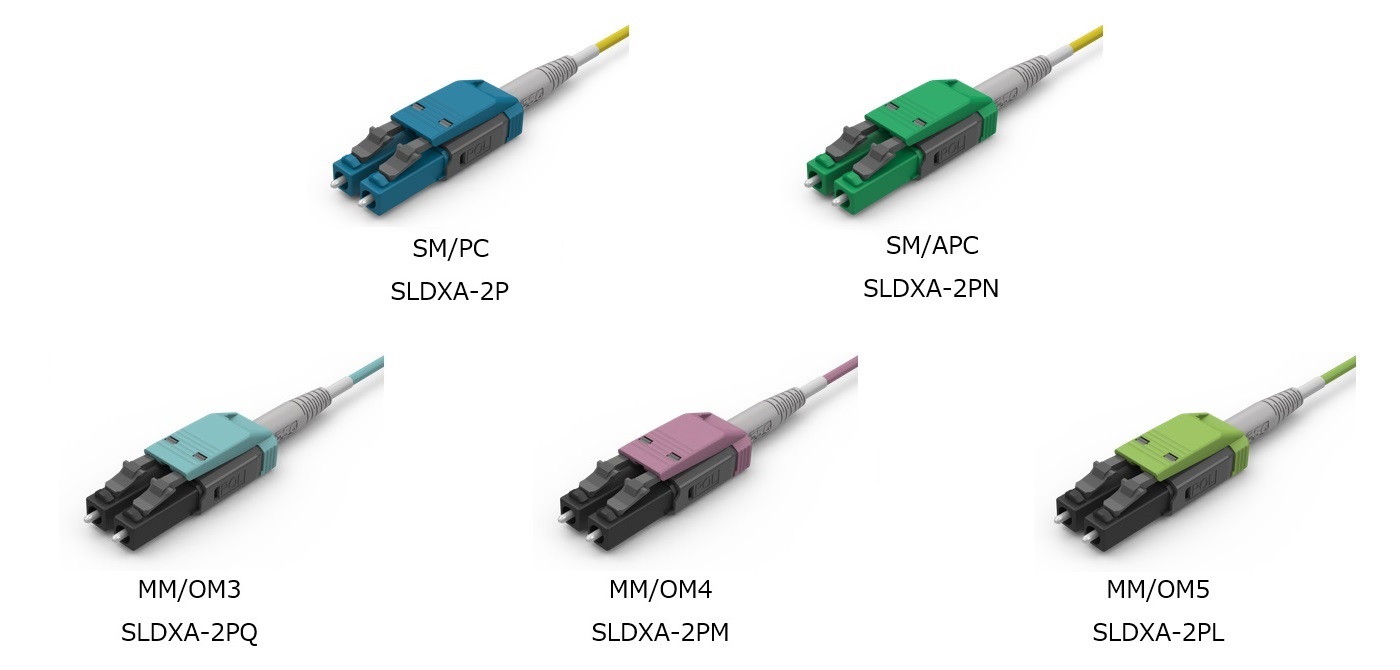 Trademark Registration No.(As of October, 2023)
Japan:No.6281924
Taiwan:No.02130150
China:No.49362897
USA:No.6337455
Canada:No.1556879
Korea:No.1556879
EU:No.1556879
Patent No.(As of October, 2023)
Japan:No.6173629 No.6346703 No.6363781 No.6363784 No.6812037 No.6892710 No.7208623
USA:No.9941631 No.9958623 No.10042126 No.10042129 No.10488601 No.11329418 No.11415756 No.11579372
China:No.ZL201780001762.5 No.ZL202010135893.6 No.ZL202011322562.X No.ZL202110133464.X
Switzerland:No. EP3876008 No. EP3879320
EU:No. EP3876008 No.EP3879320
Design Registration No.(As of October, 2023)
USA:No.D980167
Switzerland:No.DM/213242
UK:No.DM/213242
EU:No.DM/213242
Link to website
Go to Down load for Intelli-Cross® Pro
Go to Jumper Cable with connectors
Go to Manufacturing Equipment for Assembly
Please contact us if you have any questions for specifications and other details.
| | |
| --- | --- |
| | Adobe Reader is required to open the pdf files above. Click here to download a free copy. |